SUNBATHING
March- April 2019
Installation piece recreating a historical event on Palmer Field in 1964 on the campus of the University of Michigan. This piece is based on a photo found in the collection of the Ann Arbor District Library. The photo depicts students at the University sunbathing. In an effort to replicate the past, towels and signage encouraged current students at the University to enjoy the warm weather and lay out on Palmer Field. The piece brings to light the historical aspect of Palmer Field by comparing the students of today with the students from 1964, and unifying both through the act of sunbathing. Hand quilted, colorful towels were placed onto Palmer Field along with a sign including the original photo to prompt students to interact with the piece and spend time outside.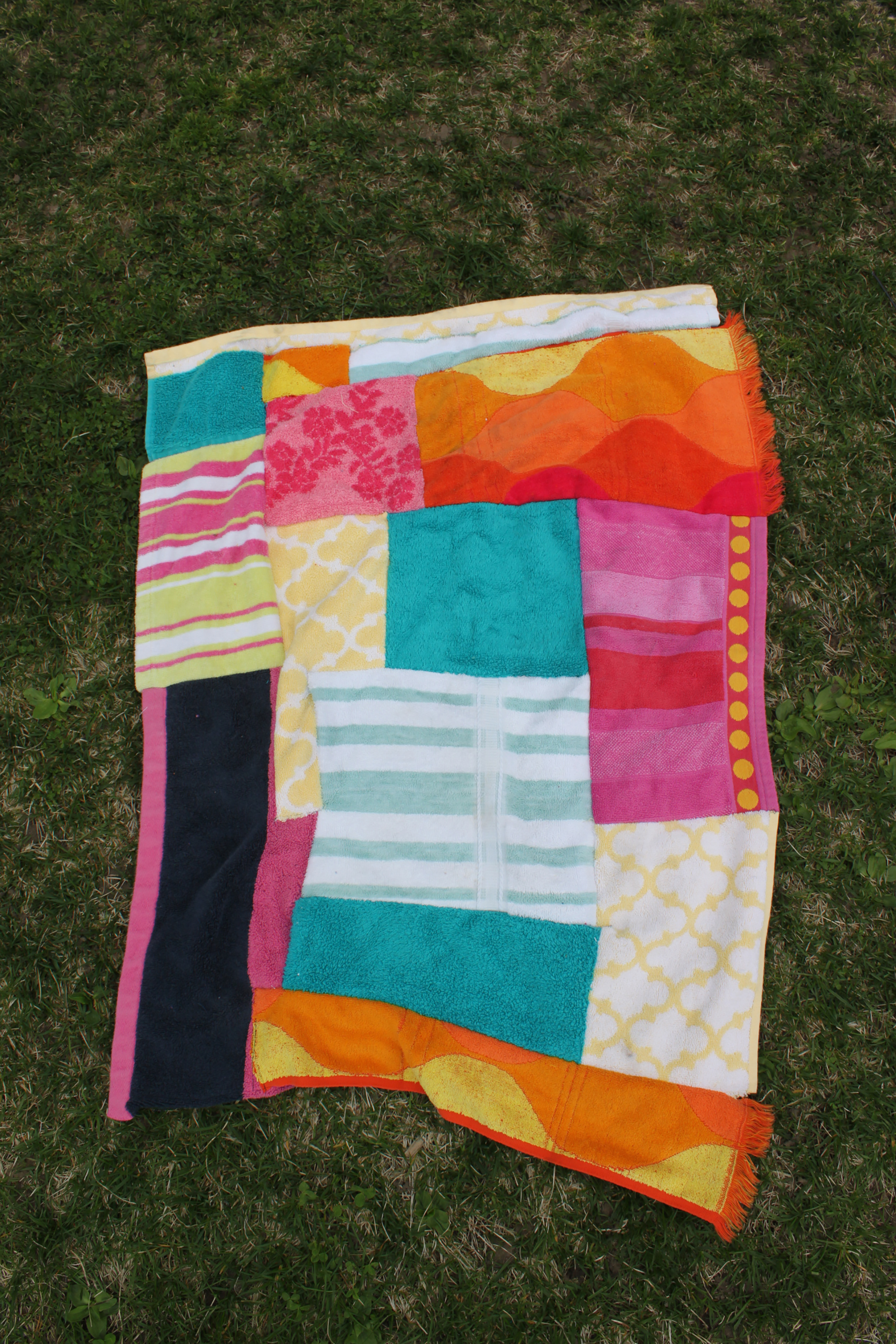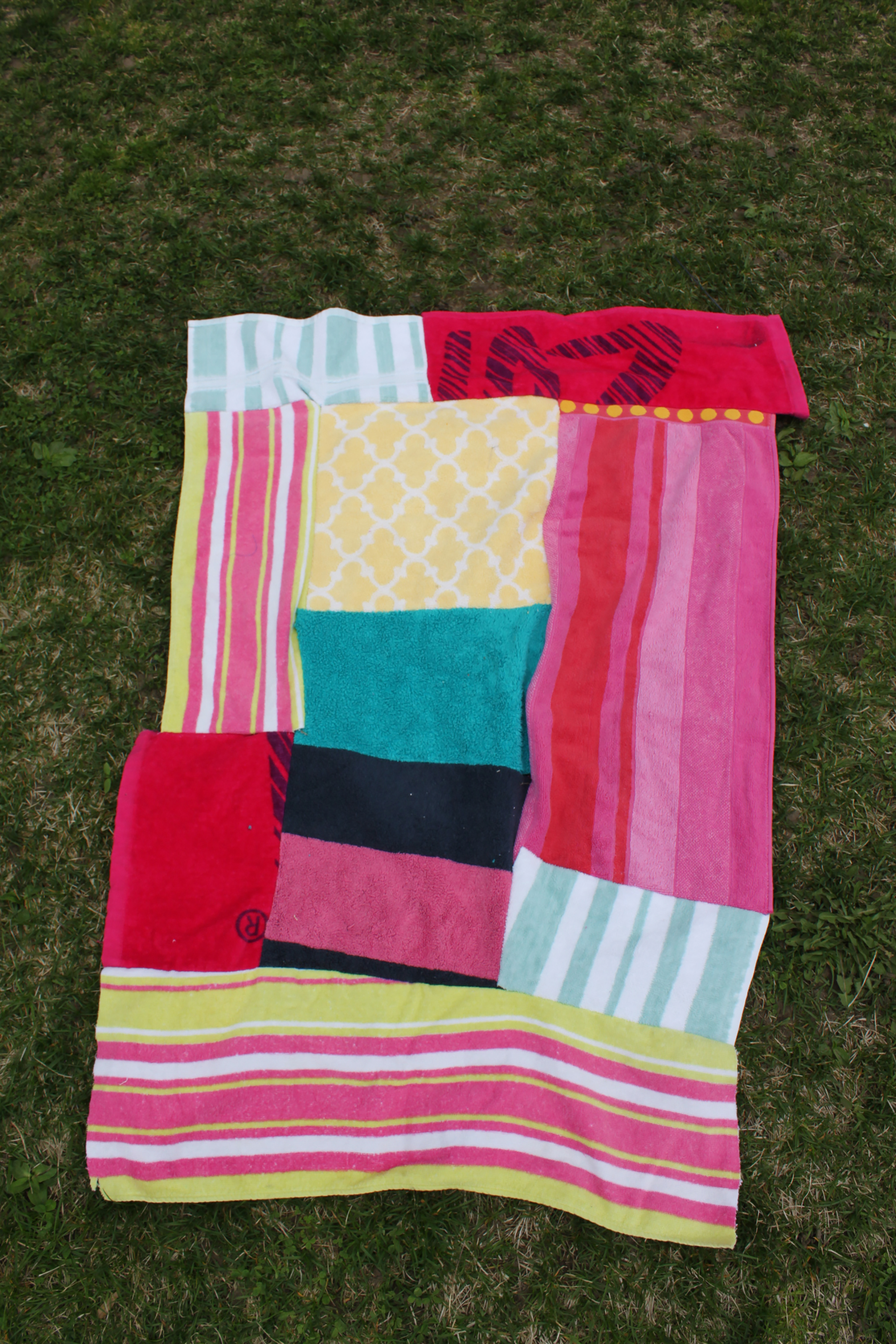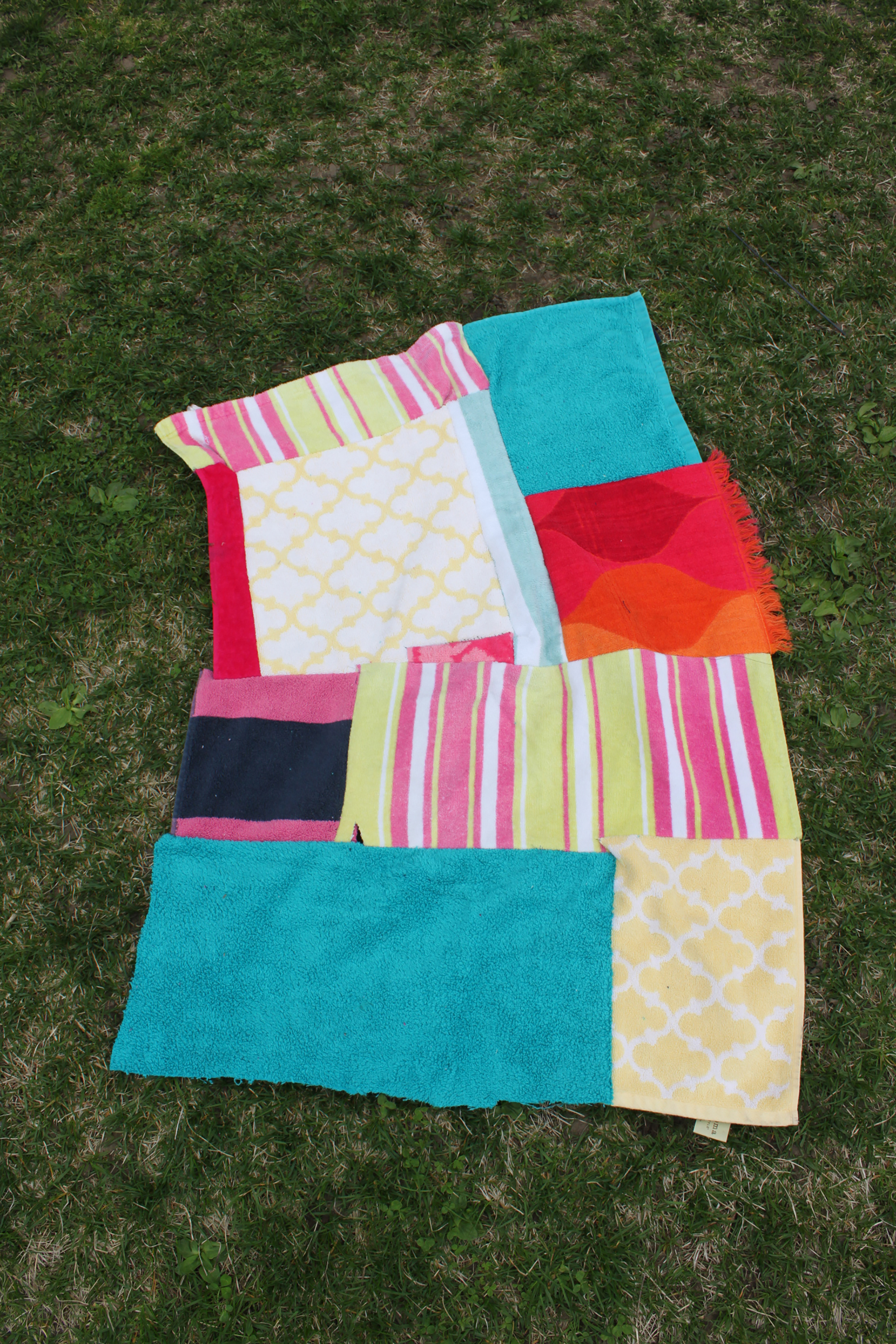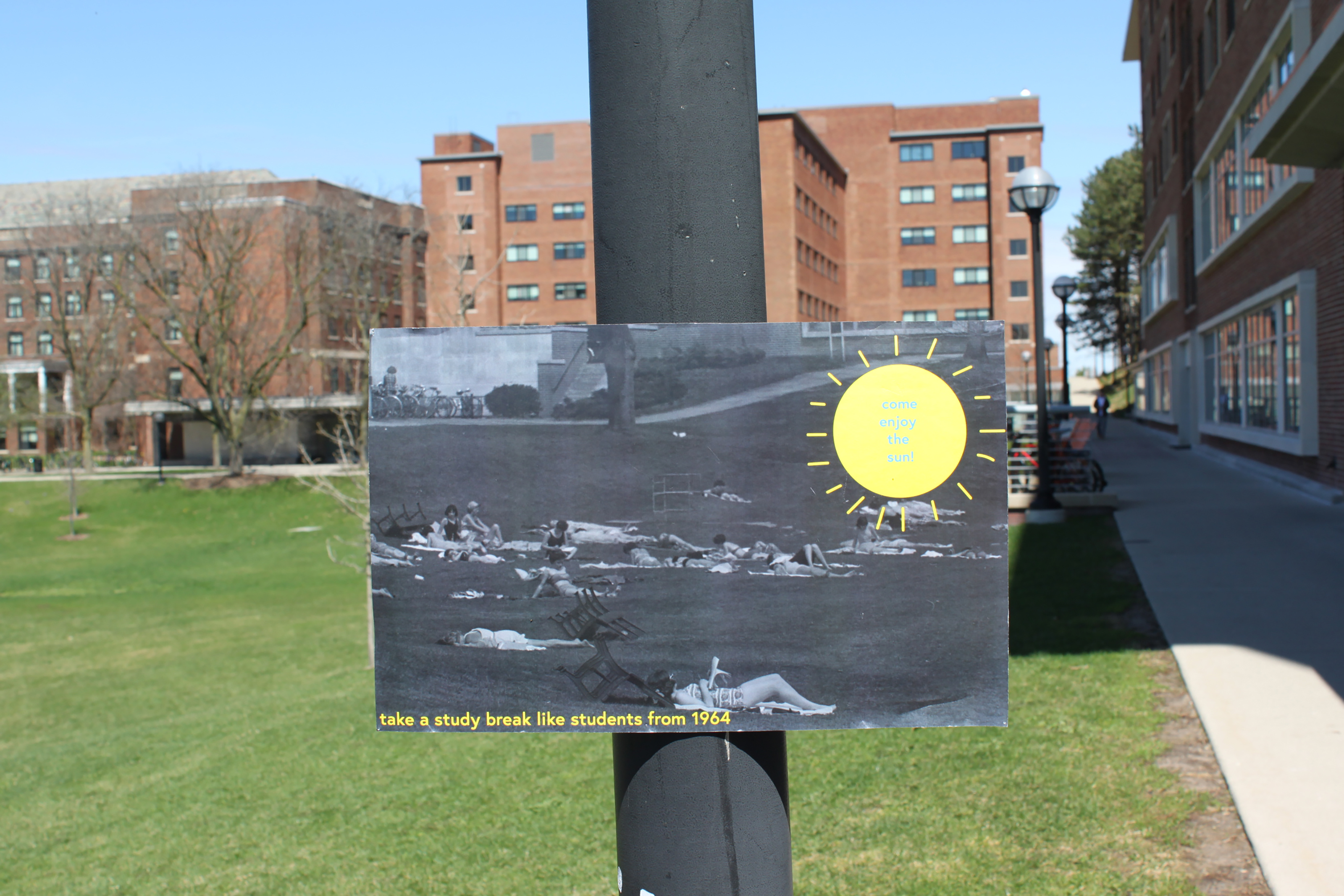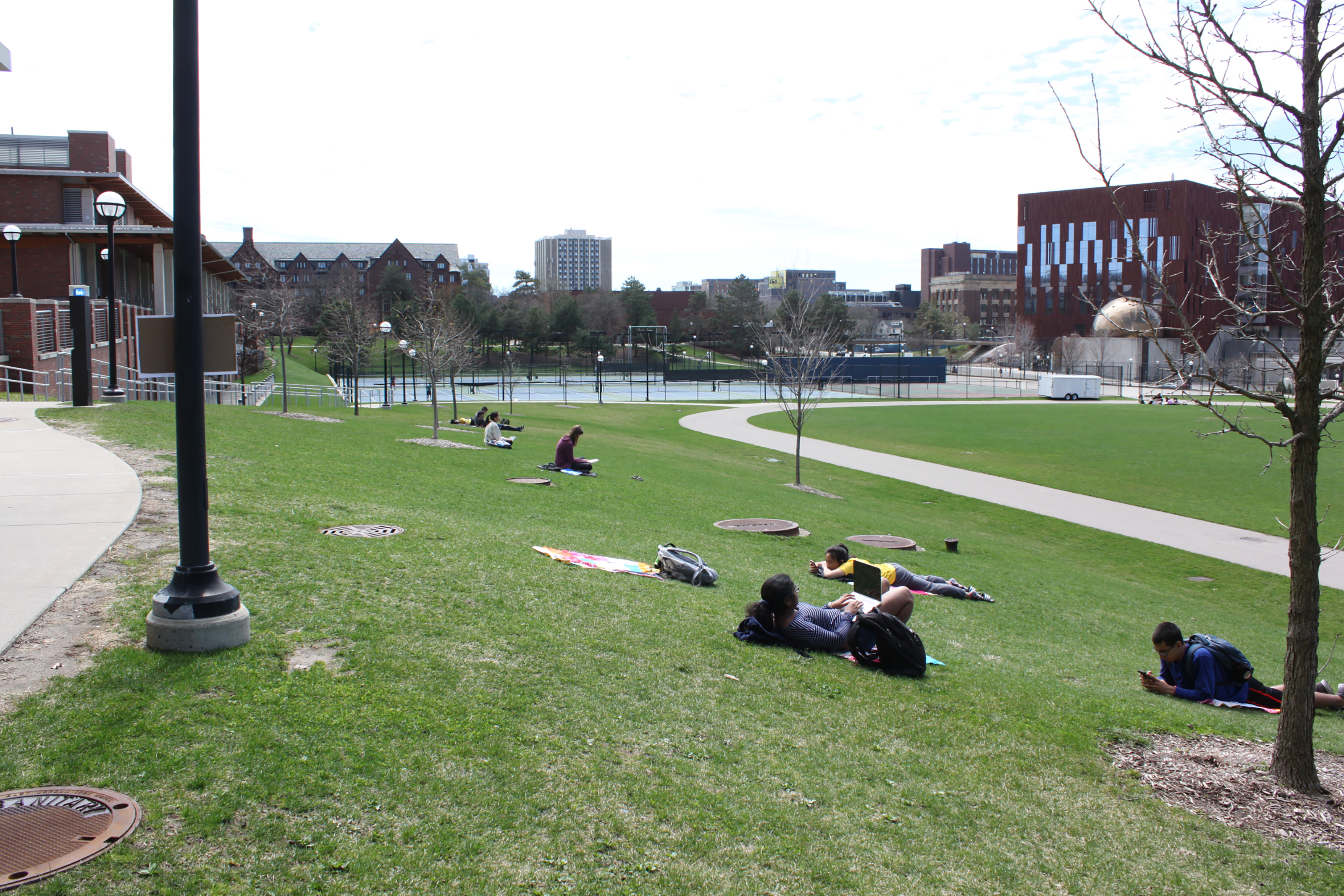 University of Michigan Students Sunbathing at Palmer Field
. Ann Arbor, MI, 7 May 1964.